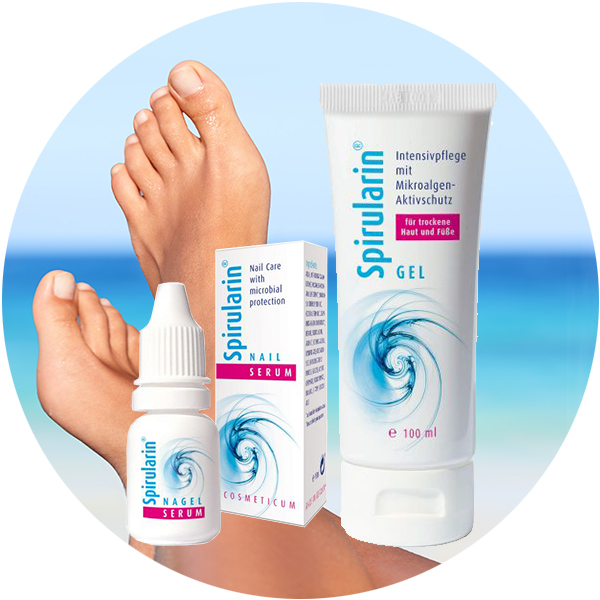 Natural, clinically proven solutions for; warts, fungal nail infections, eczema, dermatitis, athlete's foot, diabetic feet, thanks to the antimicrobial protection of marina algae.
Developed in Germany in collaboration with leading podiatrists and dermatologists, the Spirularin® range is based on the key ingredient Spiralin®, an active extract of microalgae.
Hundreds of microalgae strains have been screened in respect of their antimicrobial activities. Only Spiralin® proved a unique efficacy profile with potency against fungi, viruses and bacteria.
Within the Spirularin® range, Spiralin® is combined with high-quality, moisturising ingredients to create a highly active dual-action formulation.
Spirularin® products are already highly regarded by dermatologists and podiatrists worldwide, for their innovative and natural approach to addressing warts (pain & wound free), as well as stubborn fungal infections.