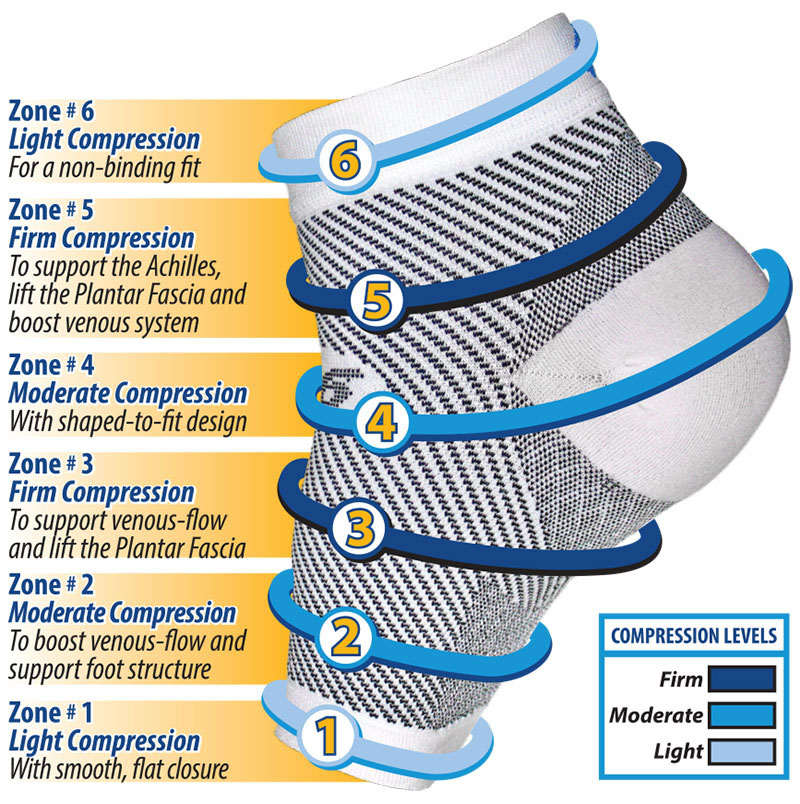 The OrthoSleeve family of products combines the benefits of medical-grade support with the power of graduated compression in one thin, light, comfortable sleeve that relieves pain and improves mobility for millions of people.
The Compression Zone Technology in every OrthoSleeve product provides graduated compression that surrounds your joints, muscles, tendons, and ligaments. This targets the correct zones to improve circulation, support and stabilise joint structure, and reduce swelling. The result? Pain relief, increased mobility, greater confidence, and comfort as you pursue your active lifestyle.
OrthoSleeve Compression Zone Technology is a new way of making ortho supports. This breakthrough technology results in thinner, more comfortable products, while still providing medical-grade support. So it's no longer necessary to use heavy splints, uncomfortable neoprene fabrics and frustrating Velcro.
OrthoSleeve products give you the support and pain-relief you need at any time of the day. You can easily slip on your OrthoSleeve under any type of garment…business suit, work clothes, gym clothes, socks…you name it. These products go where you go. We call this motion comfort.
This Compression Zone Technology uses graduated compression for vascular improvement or vascular safety. Unlike most bulky orthopaedic and sports supports, OrthoSleeve products can either actively improve your circulation or give you support without circulation interference.