At Footpoint podiatry, heel pain is one of the most common complaints our patients present to the clinic with. Heel pain can be a result of a myriad of things; poor biomechanics and foot posture are at the top of the list causing painful heel conditions like plantar fasciitis. In our clinic we can show you many products that we stock that can help alleviate the symptoms. It is important to ensure you receive a correct diagnosis to understand why you suffer with it. The Footpoint Podiatry Team are experts at understanding, assessing and diagnosing your heel pain.
FS4 Plantar Fasciitis Sock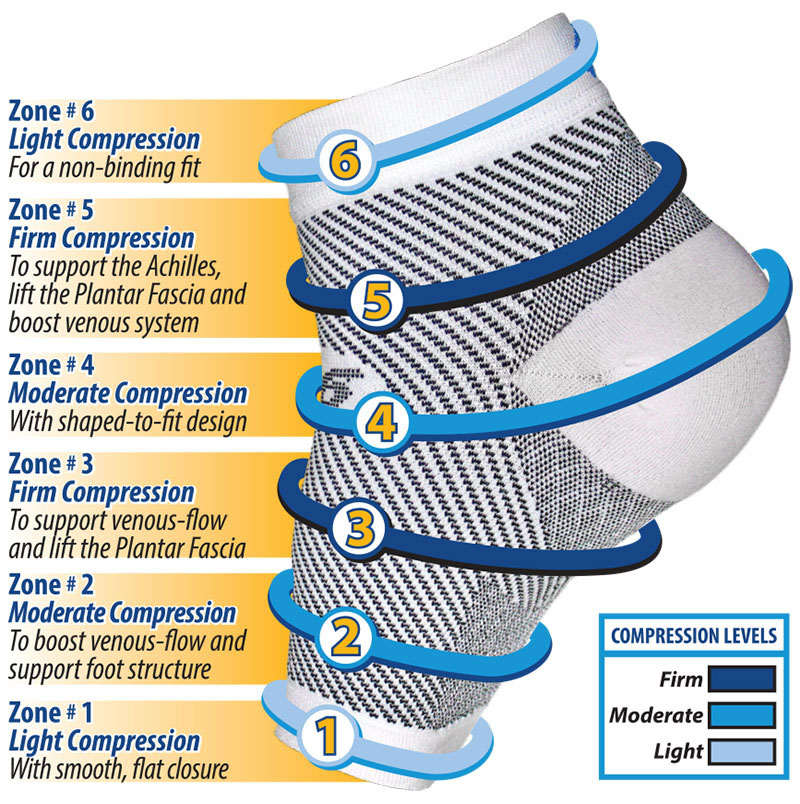 The FS4 sock is a new addition to the FS range. It offers support to the foot using different zones of compression throughout the socks. Compression is also essential aiding recovery of tired, achy feet. The sock is comfortable and slim line meaning you can continue to wear your shoes without having to wear bulky additions that affect the fit of your footwear.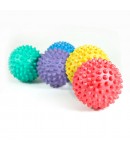 Spikey Massage Ball
A spiky ball can be used to roll your foot over, massaging underneath. You can choose the amount of pressure you apply when doing so. Your Footpoint podiatrist will show you the techniques to be used, both seated and standing. This simple exercise can reduce trigger points and tightness of the muscles in the feet which inturn reduces heel pain.
Fisiocrem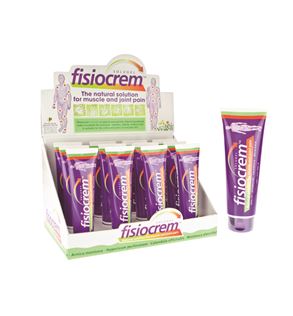 Fisiocrem can be massaged into the heel and arch area of the foot to alleviate pain. It is a plant based cream with ingredients to assist with healing of muscle and ligament pain, whilst reducing inflammation. Its ingredients are all natural meaning it is a very safe product to use with reduced risk of interactions with other medications.
Footwear
A footwear assessment is an important part of any treatment with heel pain. Suitability and condition of footwear is part of an assessment, including matching lifestyle and activities to appropriate footwear. We will help provide some options for wearing something at home, with a majority of people having hard floors within the home. We are selective with which footwear we have in stock at the clinic and ensure it meets a strict criteria. All of our footwear has contoured footbeds to help alleviate heel pain. We stock the following footwear brands: Revere, Orthaheel, Vionic , Dr Comfort and Anodyne.
Orthotics and Exercise Prescription
There are times when orthotics and insoles are necessary to correct underlying biomechanical issues. Please ask for further information regarding Footpoint Orthotics. You may also benefit from further exercise prescription which would be determined following a consultation and assessment of your feet.
Is heel pain bothering you or someone you know? Contact Footpoint Podiatry and speak with one of the team today! PH: 3256 0455