At Footpoint we stock an extensive range of Dr.'s Remedy Nail Products.
Way before toxin-free manicures / pedicures were trendy, there was Dr.'s REMEDY, one of the first doctor-formulated nail collections that not only promised luxe polish colors that were 10-free and cruelty-free, but also addressed real concerns.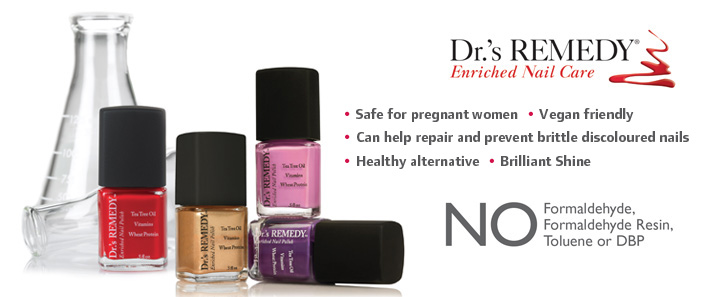 This advanced line of multi-tasking lacquers—available in over 40 foolproof shades—as well as innovative treatment products, boast a proprietary blend including biotin, tea-tree oil, garlic bulb extract, lavender, wheat protein and antioxidant vitamins, to pamper nails with lustrous, lasting color while tackling everyday issues like dryness, discoloration and nail fungus. Every Dr.'s REMEDY product is brimming with natural botanicals and organically sourced actives to safeguard your nails and the environment. A perfect mix of pampering and performance, Dr.'s Remedy gives your manicure / pedicure everything it needs—and nothing it doesn't.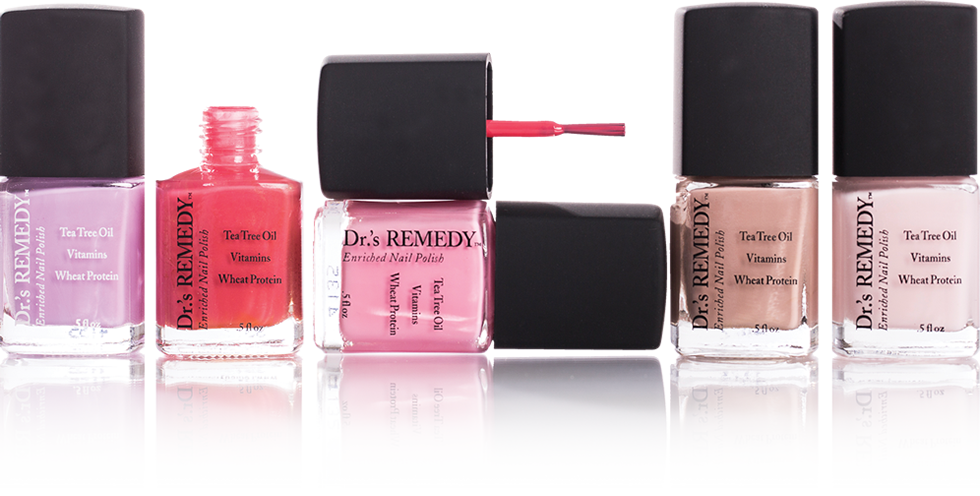 Podiatrist formulated advanced nail enamel.  Long lasting, brilliant colors.  Enriched with Garlic Bulb Extract, Tea Tree Oil, Wheat Protein and Vitamins C and E.
Gorgeous colours ranging from reds to pinks, peaches and lavender, even steely greys, blues and Khaki.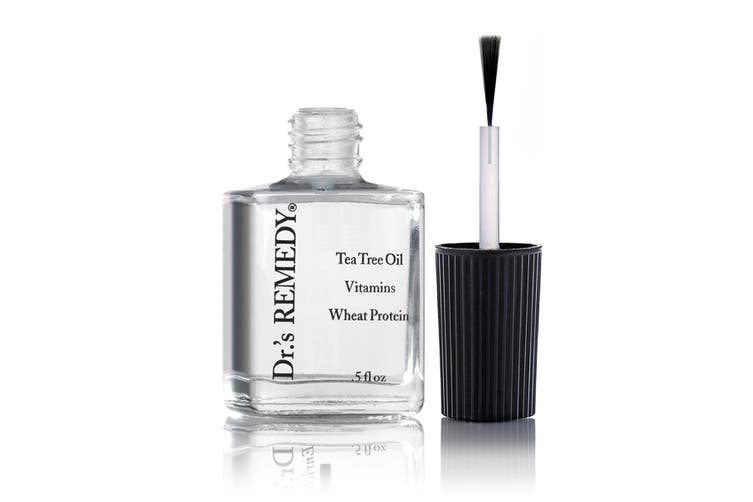 TOTAL Two-In-One Top Coat Enriched Nail Polish
A multi purpose clear. Benefit from the adhesion & nail barrier of a base coat and the wear protection and gloss of a topcoat. TOTAL provides good wear, easy application and protects the color from UV radiation. Can also be worn alone as a clear for a natural look. Contains Biotin, Tea Tree Oil, as well as Cactus, Ginseng, and Kale for added hydration.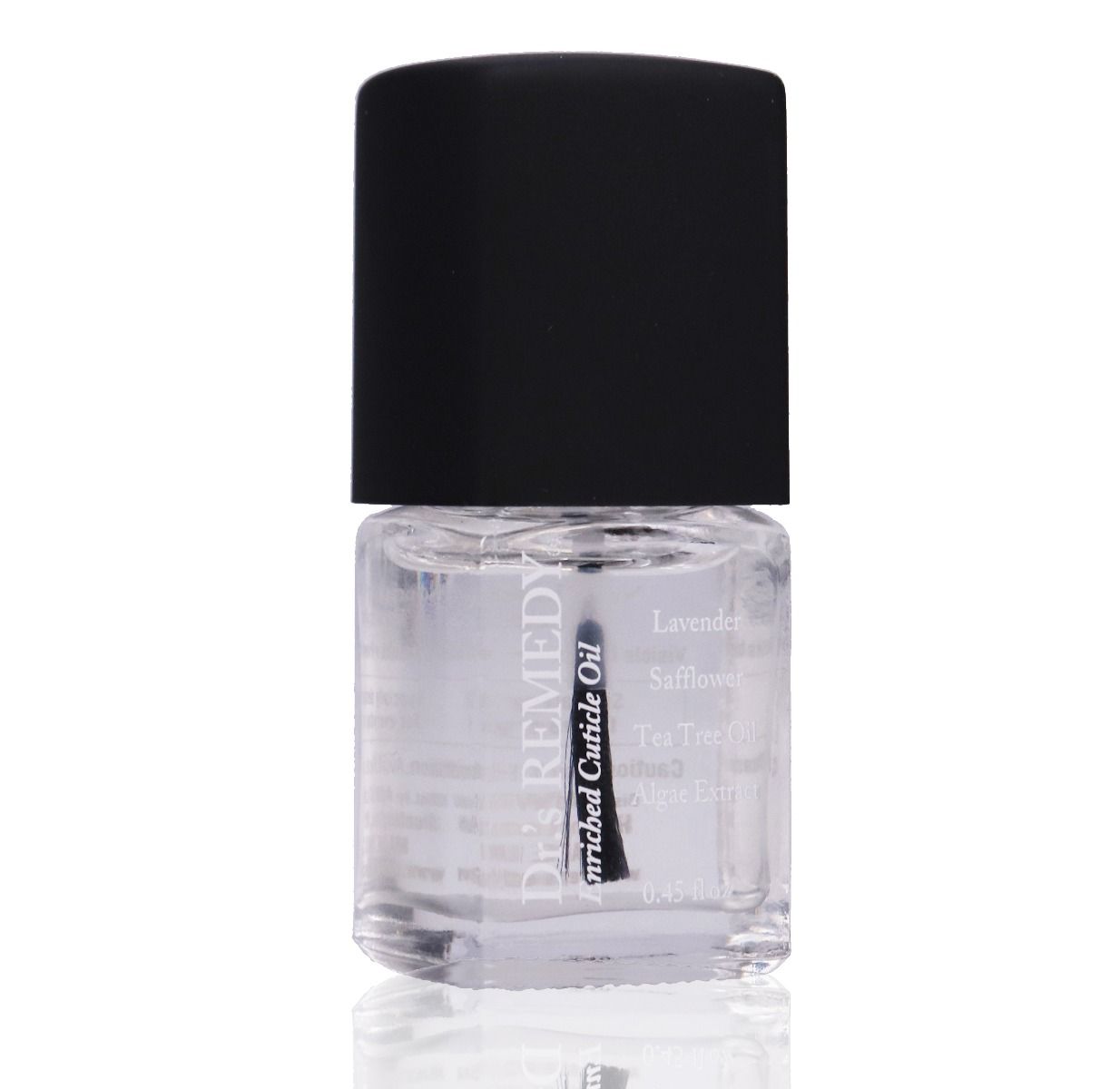 Formulated with a trio of nourishing natural oils for supreme conditioning, CARESS Cuticle Oil intensely hydrates nails and skin and revives dry, cracked cuticles on contact. Fast-absorbing with no greasy-feel, the luxe yet-lightweight drops deliver deep conditioning with an organic blend of comforting Lavender Oil, antioxidant-rich Grape Seed Oil, Algae Extract and purifying Tea Tree Oil.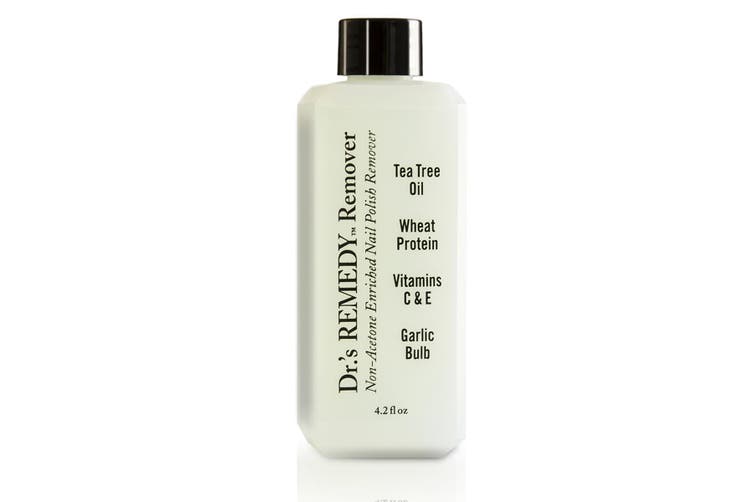 REMEDY Remover is acetone free and infused with vitamins, protein and naturally occurring anti fungal ingredients.
Why not do something good for your nails, even when taking the polish off!
Available NOW at Footpoint Podiatry! Come and see The Footpoint Podiatry Team, discuss your foot health concerns and see how we can advise and help! Ph: 3256 0455